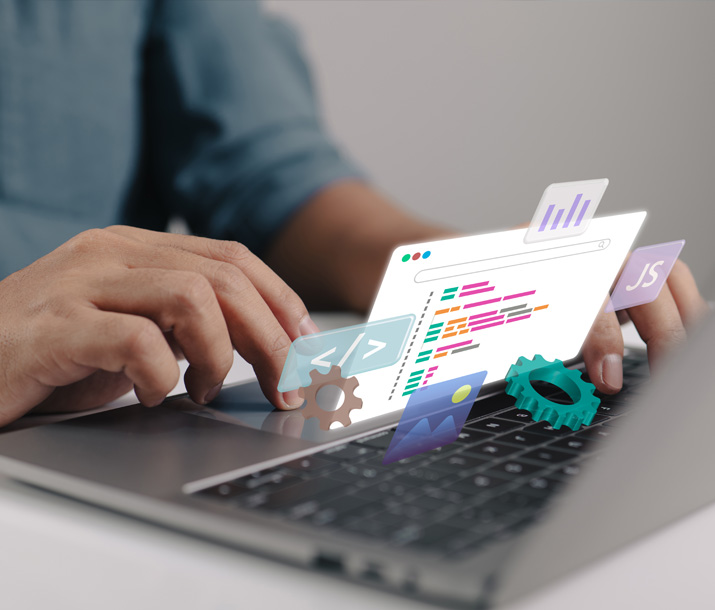 Driving Success Through Mobile App Development and Design
In today's dynamic digital realm, mobile app development and design are absolutely crucial. They empower businesses to excel and connect effectively with their audience.
Our mobile app development services cater to your unique needs, ensuring that your application is not just a piece of software but a valuable asset to your brand. We work closely with you to conceptualize, design, and develop a mobile application that aligns with your vision and meets your specific requirements. From user-friendly interfaces to robust functionality, we craft apps that leave a lasting impression on your users.
A well-designed mobile app is not only visually appealing but also user-centric. Our mobile app design experts focus on creating intuitive interfaces that enhance the user experience. We blend aesthetics with functionality to ensure your app is not only eye-catching but also easy to navigate, keeping your users engaged and satisfied.
Whether we're talking about mobile application development or design, we commit to delivering high-quality, engaging, and innovative solutions. We design these solutions to help you effectively reach your audience and drive your business toward digital success. If you're ready to elevate your brand through mobile app development and design, contact us today to explore the possibilities. Your success in the mobile arena awaits.
Optimizing for Mobile Success:
In addition to crafting exceptional mobile apps, we understand the importance of optimizing your app's performance and visibility. Our services go beyond the initial launch. We offer ongoing support, updates, and enhancements to keep your app running seamlessly and ahead of the competition.
We also ensure that your app is responsive and compatible across various mobile devices, providing a consistent experience for your users. Furthermore, our expertise in mobile app optimization includes strategies to improve your app's visibility on app stores and increase its reach. With our holistic approach, we are your partners in every step of the mobile journey, from concept to continued success. Let's embark on this mobile adventure together!