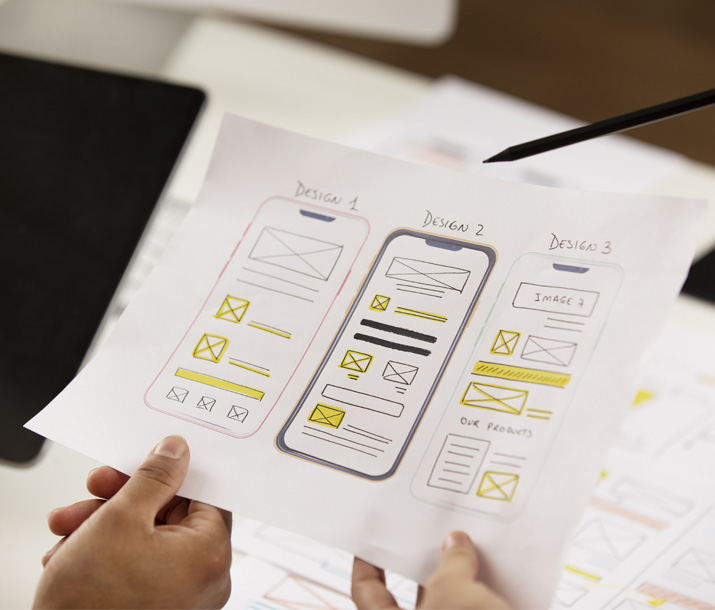 Elevate Your Brand on Social Media Platforms
In today's digital landscape, your brand's presence on social media is non-negotiable. Social media branding and design play a pivotal role in shaping how your audience perceives you.
Our social media branding services are designed to create a cohesive and compelling brand identity across all your social channels. We work collaboratively with you to define your brand's unique voice, visual style, and messaging. From crafting engaging content to designing eye-catching profile graphics, we ensure your brand's personality shines through consistently.
A strong visual presence on social media is essential. Our social media design experts focus on creating striking visuals that resonate with your target audience. Whether it's attention-grabbing posts, aesthetically pleasing cover photos, or stunning ad creatives, we ensure your social media design captivates and engages your audience.
Social media design create a powerful synergy. This synergy transforms your social media profiles into dynamic extensions of your brand. With a strong brand identity and compelling visuals, your social media presence becomes a magnet, drawing in your audience and leaving a lasting impression.
Start Your Social Media Success
If you're ready to elevate your brand's presence and make a significant impact on social media, contact us today. We're here to guide you on the path to social media success. Your brand's digital journey begins here.
We don't stop at crafting a remarkable social media presence. Our strategies include performance monitoring and analytics, allowing us to track and measure the success of your social media branding and design, ensuring that your brand continuously evolves and excels in the digital space.